The Atlantic Chapter of APPA will be once again hosting our Annual Fall professional Development Conference on November 7th and 8th.  New this year is our online registration system that will accelerate up the registration process. Registration will be on a first come first serve basis and last year we reached our capacity of the venue.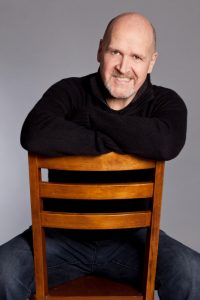 Our Keynote Speaker will be Mr Bill Carr.
Bill Carr
Communication Expert | Award-Winning Humourist
For over thirty years, Bill Carr has been making people laugh at what's trivial while helping them think deeply about what counts. His unique blend of humour and insight inspires laughter and offers his audiences a fresh perspective on what they face every day. An award-winning journalist, actor, and humorist, Carr offers custom-tailored performances and keynote speeches to deliver exactly what organizers need, no matter what the event.
Carr's career has seen him perform on stages across the country most notably in Nova Scotia at Neptune Theatre, Mermaid Theatre and the Atlantic Theatre Festival. He has written and performed in numerous radio dramas and news programs for CBC and has appeared on countless television programs, several movies and more advertisements than he would care to think about.
Carr is a dedicated volunteer and serves in various capacities for a number of good causes such as the Alzheimer Society of Nova Scotia, Community Justice Society, ACTRA, Unicef, Canadian Breast Cancer Society, CNIB, YMCA, and the Abilities Foundation. He is an honorary Trustee of the IWK Hospital for Children and helps to host the IWK Telethon each year. He is a founding partner of the Atlantic Restorative Company, a social entrepreneurship focused on creating space for authentic human exchange and the use of restorative practices in all aspects of social life